What is wheel alignment?
Wheel alignment is how well your wheels work together to interact with the road and keep you driving as straight and efficiently as possible. When our mechanics check your wheel alignment, they will look for any indication that they aren't driving as well as they possibly could. If they are misaligned, it could be to do with the toe, which is the positioning of the tyre in relation to the centre line of the car, or the camber, which is the tilt of the tyre, either inwards or outwards.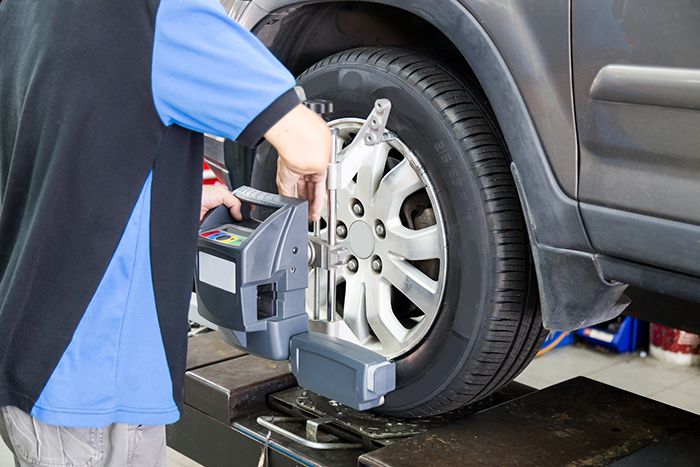 You will often know if your wheels are misaligned. If your vehicle pulls to one side, the steering wheel vibrates or you feel a loss of control, you should book a wheel alignment appointment with 1 Stop Autocentre. Wheel misalignment often comes about as a result or bumping kerbs or potholes, so you should never ignore any collision you might have.
Checking the wheel alignment on a vehicle is a quick and simple job and so we don't believe in overcharging you or wasting your time. It usually takes between half-an-hour and an hour, so you can wait at our garage or explore Huddersfield town centre whilst our mechanics fix your problem. As always, we'll provide a thorough service and inform you of any further problems we might find and how we can fix them – although we'll never carry out any repair work before receiving your full approval.
If you think your wheels are misaligned, or you're experiencing any steering problems, book an appointment with 1 Stop Autocentre today. Either contact us between 8am and 6pm Monday to Friday or 9am to 5pm on Saturdays or use our online booking tool, available 24/7. It's quick and easy to use, and all you need to enter is your vehicle registration number. We'll only ever ask for payment after the work has been completed.